Maybe it is because you are older than me and still smoking hot. Maybe it is the fact that you can speak with a realisic English accent or a Brooklyn one.
Your piercing gaze makes my libido go into overdrive and your tattoos make me weak in the knees.
It seems that you are looking at me and you can't wait to tear my clothes off and make hot monkey love.
You were even hot as a ghost soldier on The Ghost Whisperer. That is a feat in itself.
This weeks hump day hottie is: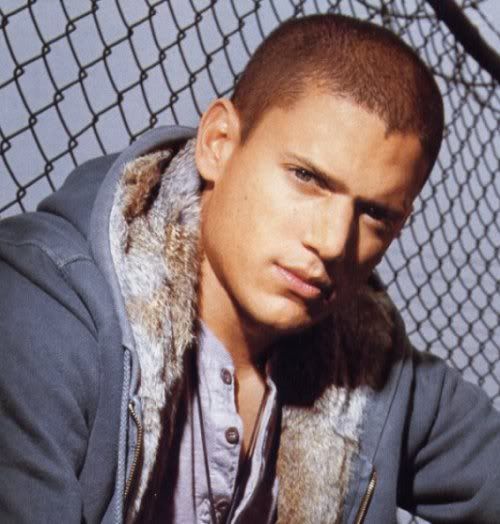 My man Wentworth Miller from Prison Break.
(This idea was totally bogarted from
Evil Discussor
)